If you are already a Momentous subscriber, you can add a new product to your existing subscription.
1. First, log into your existing subscription account.

2. Next, select "Subscriptions" under the "Account Options" title.

3. Next, select the "Add Product" button.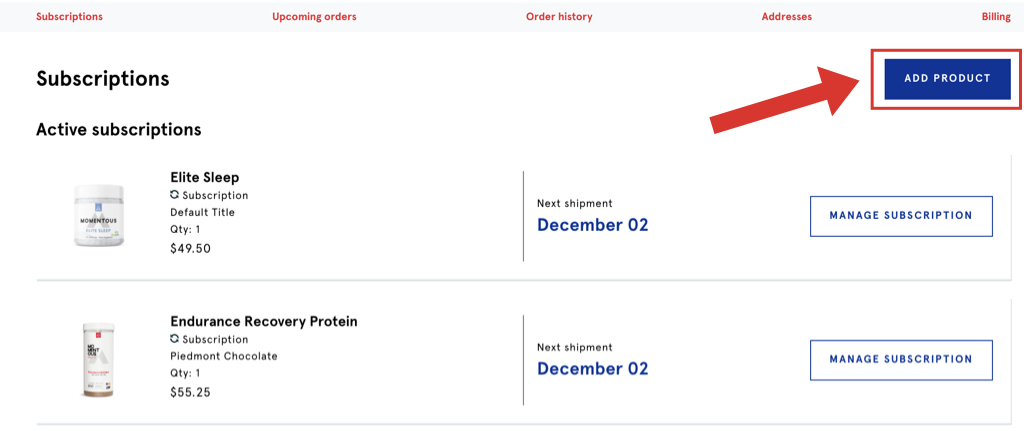 4. Shop for the new product you would like to add to your subscription in the side menu bar. Click the "Select" button when you have made your choice.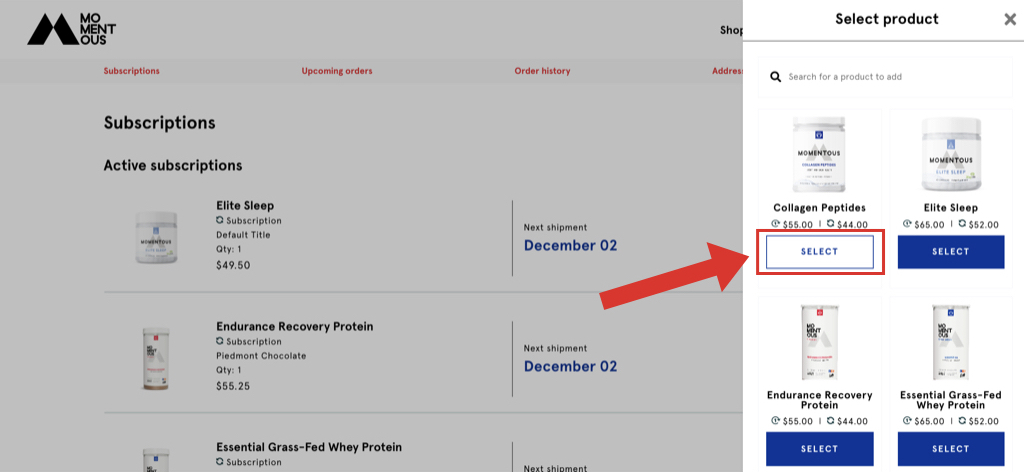 5. Choose the "Subscribe & Save" button to add the product to your ongoing subscription orders, or "One-time purchase" button to add the product for one shipment only.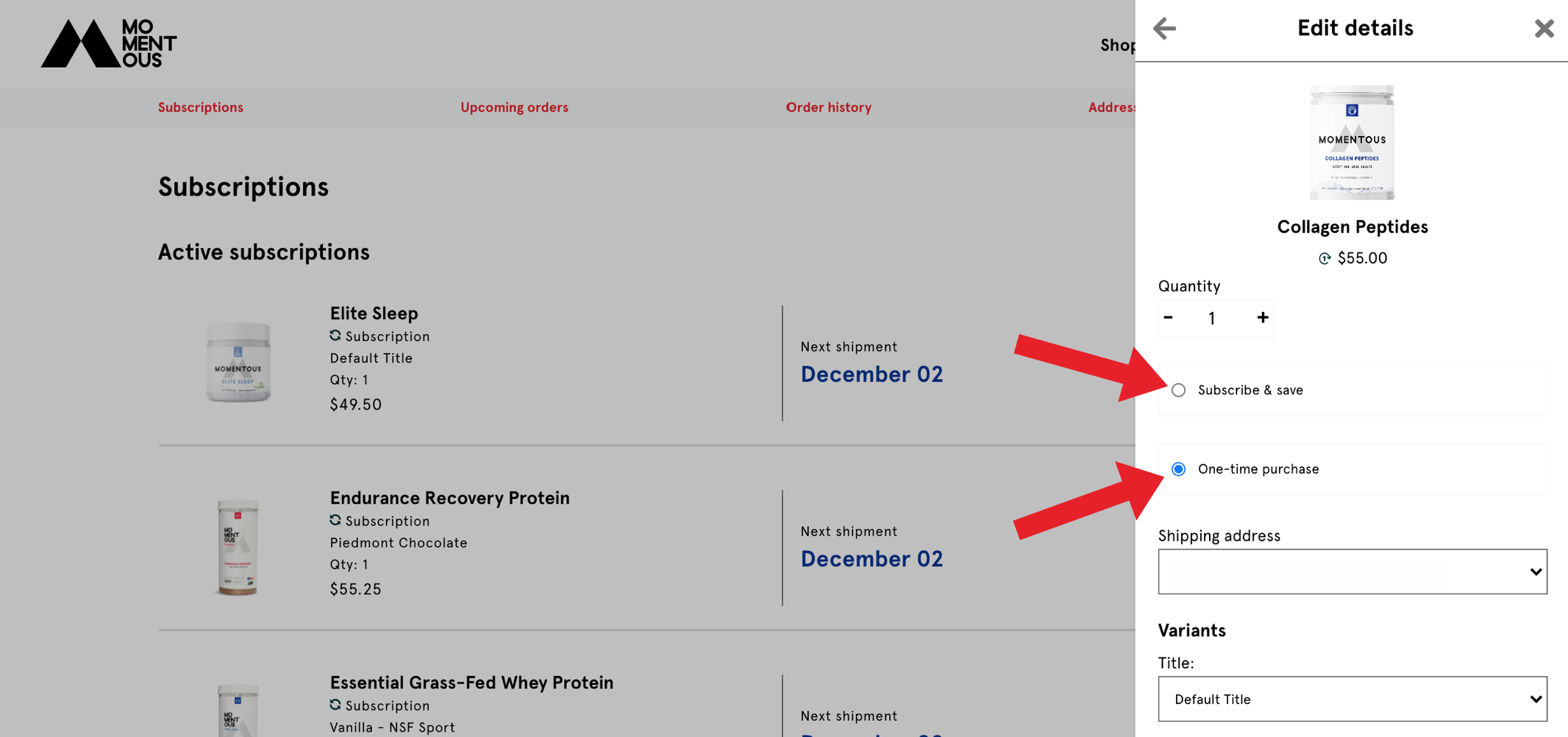 6. To review all the subscriptions in your account, return to your Subscription dashboard by logging in. Then select "Subscriptions".